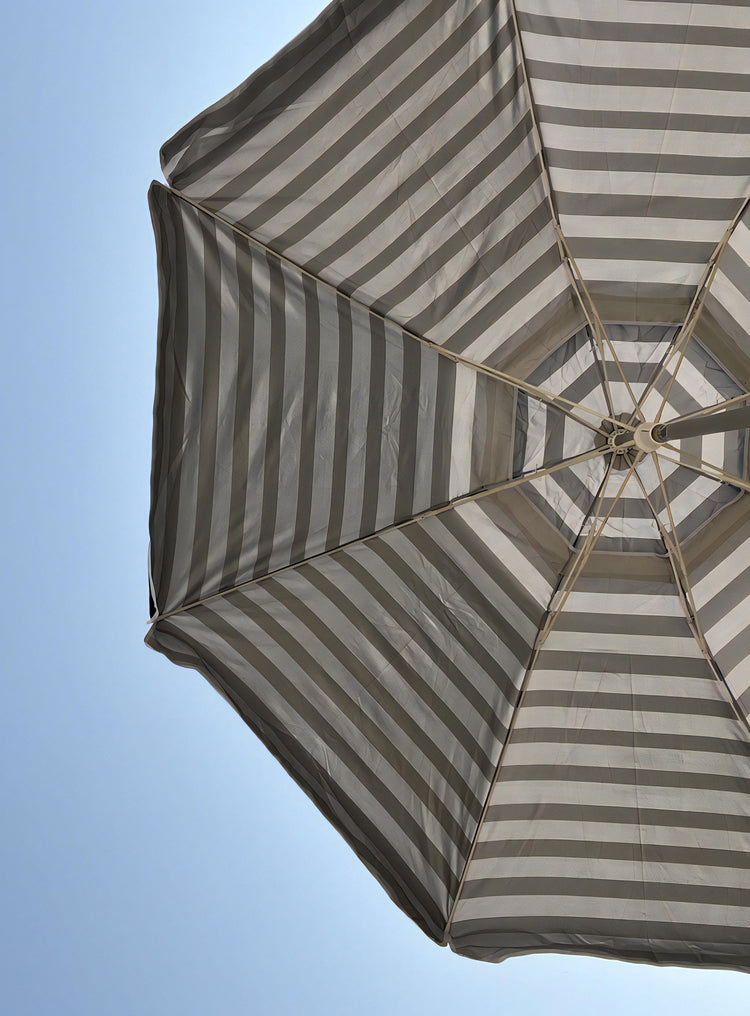 Need shade at the beach?
We've got you covered.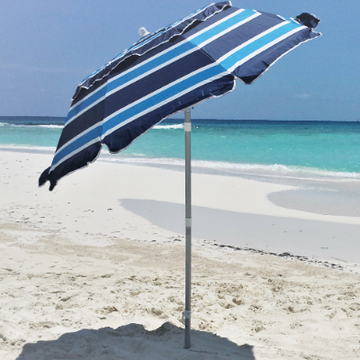 PortaBrella®: world's most versatile travel beach umbrella.

Super easy to set up.

Opens to 76-inch arc; collapses to 24x4 inches.

Weighs 4.5 pounds, ideal for travelers.

Adjustable height range of 70-75 inches. Additional height with mid-pole purchase.

Prioritizes quality, innovation, customer satisfaction.

Ships via UPS, FedEx, Canada Post; 2-8 business day delivery.
Recommended by the Chief Editor of Coastal Living Magazine as the go-to beach umbrella
As seen on CNBC
What Customers Are Saying
Travel-Ready Solution
"High quality! Most umbrellas are not built to last, and yours is highly recommended. We travel a lot and like to bring our own beach gear so it was perfect that it fit in our suitcases."
Resort Vacation Essential
"Travelling to Puerto Vallarta, I would like to have a personal umbrella, as the resorts are usually all taken. The Portabrella fits in my suitcase and is a manageable weight."
A Must-Have for Beach Vacations
"Going on a beach vacation and wanted to have something light, compact and sturdy. This product is perfect."
Ideal for Frequent Travelers
"Since travel has opened back up, we have traveled to Mexico multi times for long periods. We did not want to deal with beach vendors daily and bartering on prices. I wanted an umbrella that would have decent coverage (enough for 2 adults) but still travel size to fit in my medium size bag."
Convenient and Practical Choice
"I saw an ad or an Internet article and I thought that a portable beach umbrella was a good idea. I try to stay out of the sun, and a tree or an existing umbrella is not always available."
Efficient and Economical Solution
"I purchased the umbrella due to the unavailability and expense of coverage at the beaches while on cruises. This helped me on a couple cruises."
Ultimate Sun Protection
"Keeps us sun safe at the beach! Travel bag makes it easy to carry with us."
Easy to Transport and Reliable
"It was perfect! Easy to carry around to the beach and provided shade. It was also easy to put up and held up to windy conditions."
Travel-Savvy Purchase
"It has helped me save for future travel and not having to worry about shade on the beaches."
Accessories to Complete Your Beach Travel